Commercial Softscape and Hardscape Projects
Any experienced business owner can explain the value of curb appeal. How your commercial space looks can make or break a business. Eagle can help you have a lush, attractive landscape that can be a source of pride for any business manager or owner. Our services Include all aspects of Landscaping, and our versatility in equipment and knowledge will provide you with complete satisfaction with projects of any size. All projects from the most complex to the simplest will be handled with the expertise our clients expect and deserve. Eagle has serviced numerous projects safely, on time, and within budget, this has allowed Eagle to develop complete customer satisfaction and a reputation of excellence.
Many of our contracts cover southern and central Ontario for both large and small companies and residential customers. We have been involved in highway extensions, municipal infrastructure, parks, creeks and pond rehabilitation. We specialize in the servicing new subdivisions and Industrial buildings.
Hardscape for Commercial Properties
Garden & Retaining Walls
Can Improve the edges of your garden and/or property with expertly built and crafted garden & retaining walls. Our customers can pick from several different types of stone, and we guarantee we'll be able to find the right style to match your home and garden.
Armour Stone (Natural stone)
Eagle Landscaping Ltd. takes pride in the work we do, its important to us to create a great looking Armour stone wall. This will also create a beautiful garden or retaining wall for you to enjoy.
Pavers
Eagle Landscaping uses products from proven manufacturers, that we have been using for years. Our process is to create a base prep with the proper materials which is key to the longevity of the process and your final results.
Water Features ( Ponds & Fountains)
When it comes to Water Features, Eagle Landscaping takes great pride in creating a beautiful and dynamic feature for you. The Sound and movement of the water is what makes a water feature come to life.
Softscape / Garden Design
The finishing touch of plants will help transform the look and feel of any project. We are aware of the important functions of plants in our daily lives, they give so much to our Landscapes day after day.
Sodding/Seeding/Hydro Seeding
Eagle Landscaping has many ways of Improving or creating an amazing lawn, for their customers. A great lawn can be the envy of your neighbors and friends.
Excavation
Excavation is the process of moving earth, rock or other materials with tools, equipment . Some of the different processes used in excavation include trenching, digging, dredging and site development.
Fine Grading
Fine grading is the final shaping and preparation for the seed bed or sod base. Our fine grading is designed to remove extra rock and debris from the seedbed while pulverizing the soil, creating a smooth finish.
Erosion control
Erosion control is the practice of preventing or controlling wind or water erosion in agriculture, land development, coastal areas, river banks and construction.
Eagle Landscaping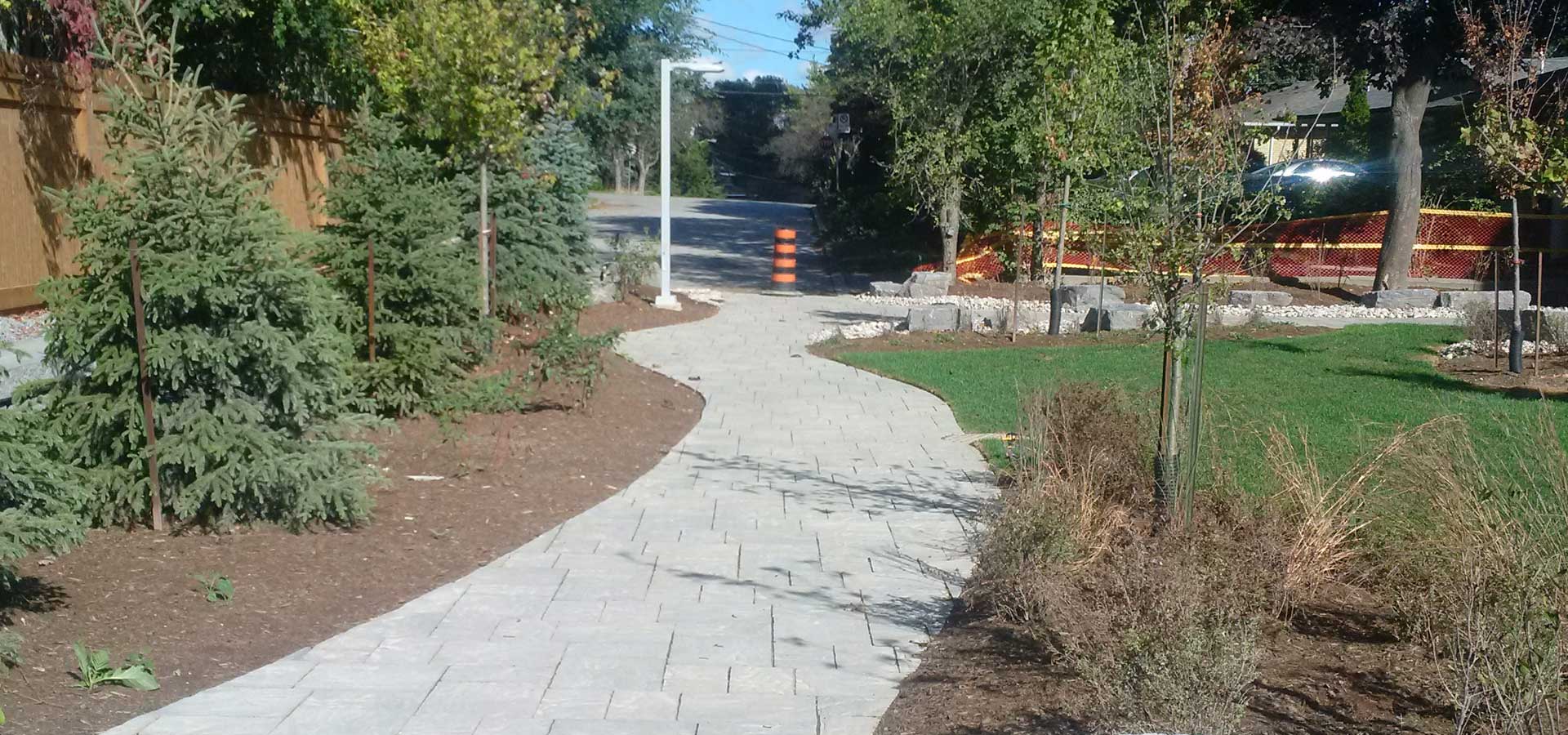 Call Now