Process for Our Clients
INITIAL VISIT:
This is where you can determine if we are the right fit for you.  We will do an initial site visit to discuss your needs with you , find out what the space looks like that we are rejuvenating for you and discuss your budget and vision.  Once we have done this, we will answer any questions you may have.
IF WE ARE RIGHT FOR YOUR PROJECT:
We will then integrate, summarize and create a design plan to match your vision, then we will start to prepare for your project.  We will give you the contract for final sign-off on the design, after making sure you are happy and that we are on the same page.  Once this is done, we will set a date with you to start the job, then order materials and start preparing.
WHILE WE BRING YOUR DREAM TO LIFE:
Sit back, relax, and enjoy! We will work with you to ensure the finished project is exactly as you envisioned. You will have the opportunity to give us your feedback
and input as the project progresses.
BUILDING YOUR DREAM:
This is when it gets exciting but messy at the same time; we build your dream!  Before we start any work, we will review the design on-site with you, and then our crew will start preparing the site and materials will start arriving.  Communication is key owner and foreman work together to keep you informed throughout the creation of your dream. Final adjustments are made and the final walk through occurs.
OUR COMPANY:
Has many years of experience designing and building various hardscape projects, both commercial and residential.  We work along with our customers to assure their vision is coming to light.
Eagle knows that properly installed hardscapes add class and value to any property and can dramatically reduce your maintenance costs. Eagle Landscaping is careful to select only the best materials and are very conscious of the quality of the manufactured hardscape products we use on all our projects.
PROJECT DRAWINGS OR SKETCHES
Please take note that any and all designs or sketches created by Eagle Landscaping Ltd. are the property of Eagle Landscaping Ltd.
If client would like the drawing left with them there will be a deposit required which can add up to a total of 10% of the total project cost. This cost will be decided by the owner of Eagle Landscaping Ltd.  The deposit is non-refundable, but if clients decides to proceed with their project, this deposit will be taken off the total cost of their project.
Eagle Landscaping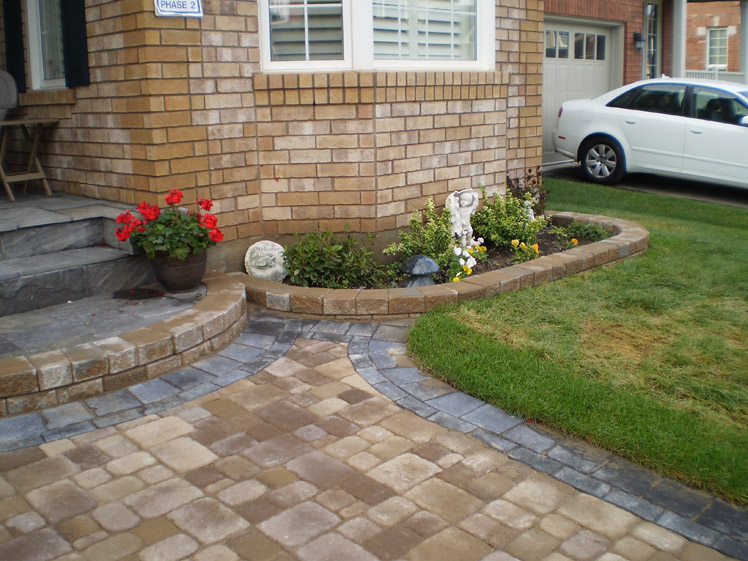 Call Now